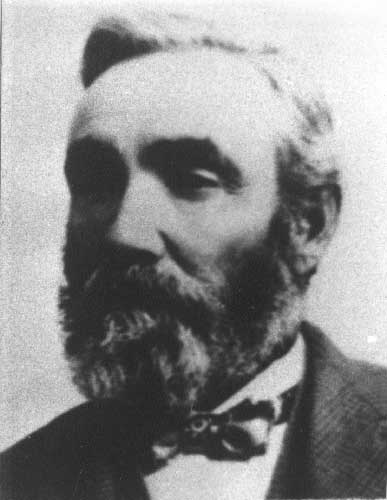 Deseret News - September 24, 1914
BISHOP JOHN BARTHOLOMEW ANSWERS THE CALL OF DEATH
Bishop John Bartholomew died at his home last night.
John Bartholomew was the son of Joseph and Polly Benson Bartholomew. He was born in Illinois September 11, 1845. His parents were among the early members of the Church in that state and lived near Nauvoo, where the father worked on the Temple. Bishop Bartholomew's mother joined the Church in 1832, and his father in 1841. they came to Utah in 1852 and located first in Springville. In 1861 they went to Fayette. In July 1877, John Bartholomew was set apart by President Brigham Young as Bishop of Fayette Ward at the time of the organization of the old Sanpete Stake. He was a veteran of the Black Hawk Indian War. He is survived by his wife Eliza R. Bartholomew, and 11 children.
********************
BARTHOLOMEW, John, Bishop of Fayette Ward (South Sanpete Stake), Sanpete county, Utah, was born Sept. 11, 1845, at Mackinaw, McLean county, Illinois, the son of Joseph Bartholomew and Polly Benson. He came to Utah with his parents in 1852 and settled in Springville, Utah county, Utah, and later in Gunnison, Sanpete county, Utah.
John Bartholomew, who was baptized in 1856, became a resident of Warm Creek (now Fayette) about 1861 and passed through all the experiences incident to pioneer life at that place, and also took part in the Black Hawk war in 1865-1868. From 1874 to 1877 he acted as Presiding Elder at Fayette and was ordained a High Priest and Bishop July 7, 1877, and appointed to preside over the Fayette Ward, which position he held until his death. He also served as road supervisor and school trustee and also as a member of one of the constitutional conventions which met to frame the Utah State constitution. In 1868 (Oct. 11th) Bro. Bartholomew married Eliza Roxey Metcalf, daughter of England Metcalf and Mary Washlim, which marriage was blessed with eleven children namely: John Edward, Roxey Ellen, William, Sarah Jane, Alma, Joseph, Julia, Mary Elizabeth, Rose, Alice, and Henry. Bishop Bartholomew died at Fayette Sept. 23, 1914.